Company history
Fuxin Ltd. is a family enterprise, established in 1990 from a small firm originally set up in 1983. We are located in Budapest.
The original firm has developed step by step into a medium-size company with modern machines. Starting from a one-person workroom with a manual knitting and sewing machine, today Fuxin has modern up-to-date Stoll CMS knitting machines, special sewing machines, knitting and sewing workrooms, and a finishing department.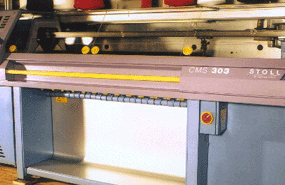 Hereby we would like to introduce Fuxin Ltd., a company involved foremost in the manufacture of pullovers. Our current clients are mainly foreign mail order-service firms, and we produce for the Hungarian market as well. Our current knitwear collection has been created in order to satisfy our partners' requirements; we manufacture what they order.
Our products consist of women's, men's and children's pullovers, cardigans, waistcoats, ponchos, etc. in both normal and fully-fashioned forms. Fuxin's knitting machines include the following: Stoll CMS, GG5, GG8.
Textiles used by Fuxin:
In order to provide a higher quality in the appearance and touch of our cotton and wool products, we have special machines (Renzacci) with water and perchlor (dry cleaning) technologies.
We can also produce industrial textiles if our machines are suitable for them.
These can be filters, particles for filters or fabric used in fumiture industry. We
also deal with products made of Pyron(this is an inherently fire resistant fiber specially suited to improve the performance of flame and heat resistant protective apparel.) such as pullovers and caps.